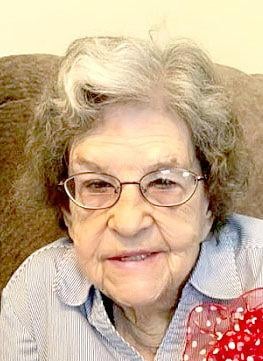 Watson-North Funeral Home is honored to be of service and ministry to the family of Mrs. Eileen Hayes Smith, age 89, of Winchester. Mrs. Smith passed away in the early morning hours of June 27, 2020. A native of Akron, Ohio, she and her family returned to their Franklin County roots when she was in her early teen years. She graduated from Franklin County High School in Decherd in 1948. She continued her education at Middle Tennessee State University where she earned a bachelor's degree in education. She began her career as an educator and taught at both Oak Grove Elementary School and Decherd Elementary School. She retired in 1994, and her hobbies became her grandchildren, reading, the Atlanta Braves and the UT Vols. She was a life-time member of the Oak Grove Church of Christ. Mrs. Smith was preceded in death by her husband of 46 years, Lawrence Smith; a daughter, Laureen Coby; her brother, Jimmy Hayes; and granddaughter, Regina Peacock. She is survived by her daughters, Pat (Eddie) Clark of Winchester and Joy (David) Fandrich of Belvidere; son-in-law, Mitch Coby of Belvidere; and grandchildren, Melanie Smith, Jennifer Gatlin, Lori Greer, Brad Fandrich, Cory Fandrich, Jim Coby, Kyle Coby and Laura Coby. She also leaves 17 great-grandchildren. The family gathered at Franklin Memorial Gardens in Winchester on Sunday, June 28, 2020, at 2 p.m. for a graveside service where Mrs. Smith was laid to rest alongside her late husband. Randell Goodman officiated and family members served as pallbearers. Online condolences may be sent to www.watsonnorth.com. Watson-North Funeral Home, 405 Sharp Springs Road, Winchester, TN 37398, 931-967-2345.
To plant a tree

in memory of service min

as a living tribute, please visit Tribute Store.