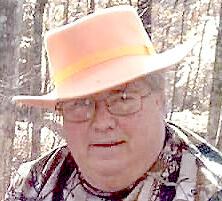 CONRY, Ernest "Ernie" James Jr., age 74, of Knoxville, Tennessee, passed away in his home on Monday, July 12, 2021. Ernie had a laugh that would brighten anyone's day. Anyone that had the pleasure of having Ernie in their life will tell you he was the kindest and friendliest man you will ever meet and if you wanted a good southern meal cooked over cast iron (the only real way to cook in his opinion) he was the guy to cook it for you. Ernie was born on June 5, 1947, in Sewanee, Tennessee, and lived with his parents, Ernest Conry and Elwanda Aylor Conry, in Monteagle, Tennessee. Ernie grew up an only child due to an early death of his sister, Edith Ann, but with numerous cousins living close, he was always treated as an older brother. Ernie graduated from St. Andrew's in 1966, and left Monteagle, soon after enlisting in the United States Air Force. He proudly served during the Vietnam War. Upon returning home from war, Ernie attended the University of Tennessee and received a BSBA in Business Administration followed by an MBA in Management. Ernie started his career at Lakeshore working in the HR department, however, found himself loving technology and spent most of his career working in the technology field at various companies in the Knoxville area. Ernie's passions in life were hunting, fishing and coaching soccer. He started coaching AYSO soccer when his daughters wanted to play, and they needed more coaches. That small step turned into a 20-year passion for coaching AYSO soccer teams. He impacted hundreds of lives through his commitment to encouraging young girls to have fun and make friends while teaching them the skills needed to win on the field. However, if you knew Ernie at all you knew his happy place was in the forest hunting. His house was a shrine to past wins hanging on the walls and anytime life got him down, you would find him out spending time in nature where his soul was at peace. He had a sharp eye and the patience to wait out any buck. One of the largest bucks he harvested was a 215-pound buck in the fall of 2011; he was quite proud that at the age of 64, he still had it. As his body started to not allow him to hunt, he enjoyed camping and sitting and watching the deer and animals. As Ernie's health was failing him later in life, he became an amazing family historian. He spent hours gathering information and history about Monteagle, as well as the Conry and Aylor family history. He compiled an extensive family history that he was very proud to share with anyone who would listen. Some of his work can be found online and he left behind detailed writings of the family history. Ernie was preceded in death by his parents, Ernest Conry and Elwanda Aylor Conry and his sister, Edith Ann Conry. He is survived by his loving and dedicated wife of 25 years, Tammy Jo Conry; children, Jaime Conry, Katie Conry LaDage, Chris Dawley, Ben Dawley and Sean Conry; grandchildren, Owen LaDage, Abby Waldschmidt, Ethan LaDage and Kodi Jax Dawley; and several nieces, nephews, cousins and close friends. The family received friends on Sunday, July 18, 2021, from 4-6 p.m. at Berry Highland West Funeral Home, 9913 Sherrill Blvd., Knoxville, TN 37932. A committal service was held at East Tennessee Veterans Cemetery, 2200 E. Governor John Sevier Hwy., Knoxville, TN, on Monday, July 19, 2021, at 2 p.m. with full military honors bestowed. Condolences and fond memories may be shared at www.berryhighlandwest.com.
To plant a tree

in memory of passed in

as a living tribute, please visit Tribute Store.