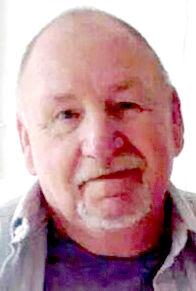 MCBEE, Robert Lee, age 78, of Sherwood, Tennessee, departed this life on Monday, July 19, 2021, from injuries he sustained in an automobile accident. Mr. McBee was born in Sherwood, Tennessee, on May 14, 1943, to the late John Hubert McBee and Etta Fults McBee. Mr. McBee was a veteran of the U.S. Army, serving his country during the Vietnam War. Mr. McBee was proud that while in the military he played for the Army World Championship Baseball League that won the pitching award in France in the 1960's. He moved to Lake Station, Indiana, after his tour of duty and was employed for approximately 10 years in the steel mills there. He then returned to Tennessee and worked at Tyson's and then Campbell and Dan as a woodworker, where he retired from. His hobbies were playing golf, fishing and billiards. Most of all he will be remembered for his love for his family. In addition to his parents he was preceded in death by a grandson, Caiden Howard McBee; brothers, Edward, John B. and Tommy McBee; and a sister, Geraldine Hill. He is survived by his son, Tommy McBee of Sherwood; daughters, Tammy and Tonya McBee; step-daughters, Ruth Hanna and Brenda Biggs, both of Indiana; brothers, Bennie McBee of Chattanooga, and Jim McBee of Sherwood; and several grandchildren and great-grandchildren, nieces and nephews. Visitation was held on Friday, July 23, 2021, from noon to 2 p.m. in the chapel of Grant Funeral Services in Estill Springs. Funeral services were conducted on Friday, July 23, 2021, at 2 p.m. at Grant Funeral Services. Interment followed in the Mt. View Cemetery in Sherwood with military honors bestowed.
To plant a tree

in memory of from in

as a living tribute, please visit Tribute Store.