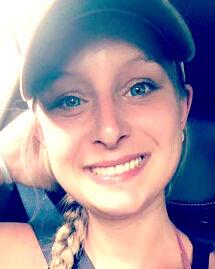 DEBOARD, Jennifer McMillan, age 27, of Estill Springs, passed away on Saturday, May 29, 2021, at her residence. A native of Franklin County, she was born on Sept. 20, 1993, in Winchester. Jennifer was formerly employed at Nissan as a technician. A devoted wife and friend, Jennifer loved spending time with her dogs, Rudy, Neyland and Macksen. She also enjoyed time spent on the lake or river with family and friends. Jennifer was preceded in death by her mother, Donna Zimmerman McMillan. She is survived by her loving husband, Tanner DeBoard of Estill Springs; father, David McMillan of Winchester; brothers, Jason (Melissa) McMillan of Winchester, and John (Abby) Pickett of Winchester; grandparents, Smith and Mary Ann McMillan of Decherd; aunts and uncles, Melissa Majors, Marilyn Elliott, Chris Zimmerman and Carolyn Wenger, all of Winchester, and Mark McMillan of Texas; and father and mother-in-law, Mark and Debbie DeBoard of Winchester. Visitation was held on Saturday, June 5, 2021, from 10 a.m. to 2 p.m. at Moore-Cortner Funeral Home in Winchester. Funeral services were conducted on Saturday, June 5, 2021, at 2 p.m. in the chapel of Moore-Cortner Funeral Home with Mark DeBoard officiating. Interment was in the Walnut Grove Cemetery. Moore-Cortner Funeral Home, 300 First Ave NW, Winchester, TN 37398, 931-967-2222, www.moorecortner.com.
To plant a tree

in memory of Estill Sprin

as a living tribute, please visit Tribute Store.