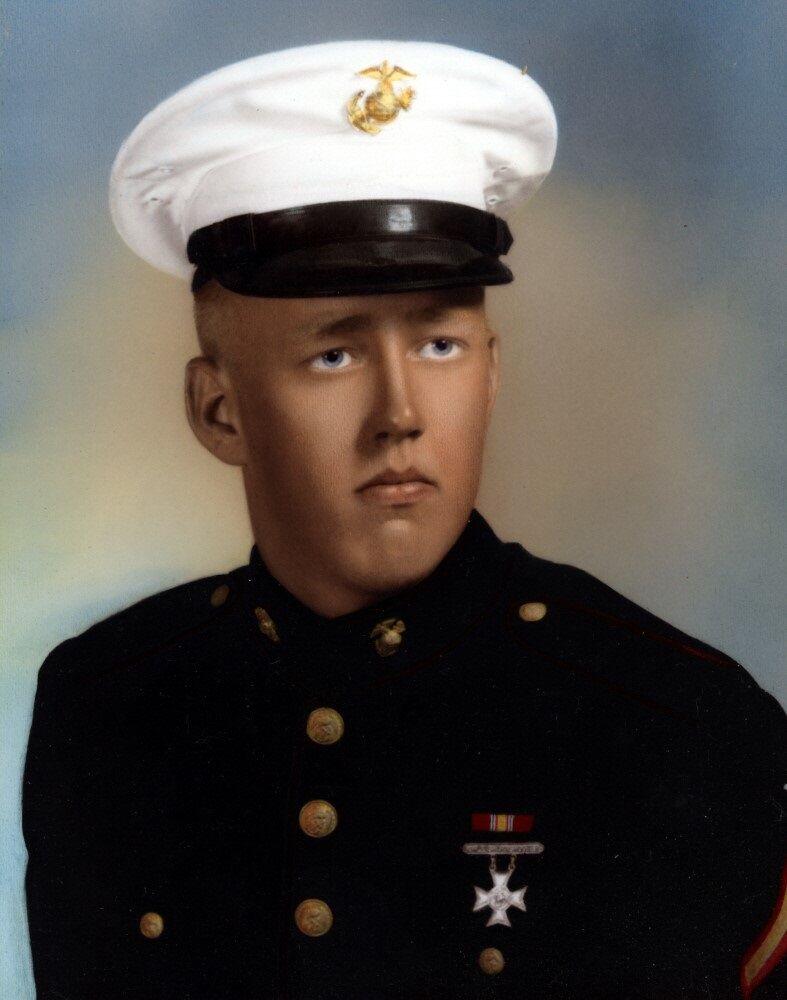 GIFFORD, Douglas "Frankey," age 74, of Huntland, passed away on Friday, Nov. 18, 2022, at his residence while surrounded by his loving family. A native of Franklin County, he was born in Winchester on April 5, 1948, to the late William "Doc" and Mary Lee (Mann) Gifford. Frankey served his country in the United States Marines Corp and was a veteran of the Vietnam War. He worked for Mann Construction Company before going out on his own as a residential building contractor. In his younger years, Frankey was an avid outdoorsman and enjoyed hunting. He enjoyed cheering for the Alabama Crimson Tide football team, watching westerns and riding back-country roads. His family will remember him for his strong will and generous nature, as he would do anything to help out. In addition to his parents, he was preceded in death by his siblings, Kenneth "Big" Gifford, Faye Wells, Carter "Heavy" Gifford and Rayburn Gifford and granddaughter, Lindey Gifford. Frankey is survived by his loving wife of 52 years, Shirleen Stewart Gifford of Decherd; children, Scottie (Bobbie) Gifford of Fayetteville, Tracie (Larry) Brown of Manchester, Jaimee (Bryan) Hamby of Decherd, and Dorrie (John) Powers of Decherd; grandchildren, Lauryn (Jason) Jeans, Sara (Luke) Stanley, Bailey Jackson, Morgan Jackson, Myles Jackson, J.P. Brown, Emily (Nathanael) Hunter, Jeni Powers and Mason Powers; great-grandchildren, Hattie Jeans, Parker Jeans and Oliver Stanley; nieces, Kim Arnold and Wendy Wells; and nephew, Chad Gifford of Belvidere. Visitation was held on Tuesday, Nov. 22, 2022, from noon to 2 p.m. at Moore-Cortner Funeral Home. Funeral services followed at 2 p.m. in the Moore-Cortner Funeral Home chapel. Interment was at Pleasant Ridge Cemetery. Moore-Cortner Funeral Home, 300 First Ave NW, Winchester, TN 37398, 931-967-2222, www.moorecortner.com.
To plant a tree

in memory of surrounded his lovin

as a living tribute, please visit Tribute Store.