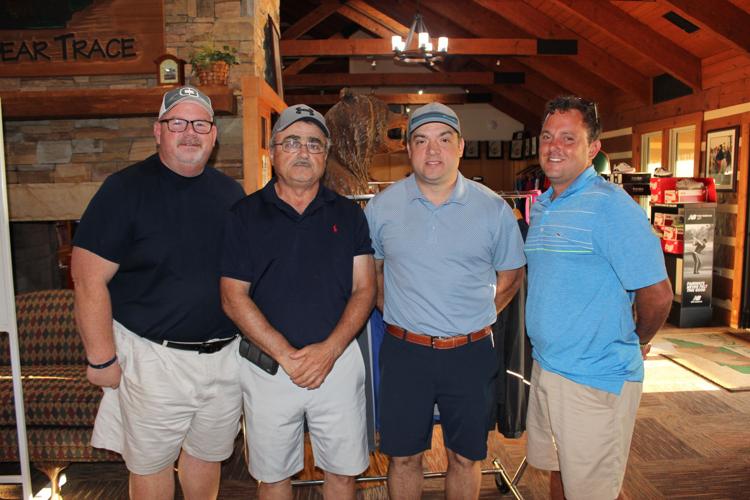 The Franklin County Chamber of Commerce held its 20th annual Bear Trace Golf Classic Monday at the Bear Trace at Tims Ford.
There were 34 teams in action for the four-person scramble event with cash prizes on the line.
The competition was also a chance for the businesses involved to have a relaxing day of golf and network with other local organizations.
After a rainy weekend, the weather cleared up for the Bear Trace Golf Classic as the teams and organizers enjoyed beautifully sunny weather throughout.
The winning team for the overall competition was the four-man group representing Western Sirloin Steak House. The team consisted of Jimmy Mosier, Jim Agelinas, Taso Georgas and Bradley Farmer.
The Western Sirloin team combined to shoot 18-under on the day.
The winning team walked away with checks for $100 for each player.
There were also competitions for the longest drive and getting closest to the pin with additional cash prizes on the line.
The biggest prizes were set to be awarded to the golfer who could sink a hole-in-one, but nobody was able to accomplish that feat this year.