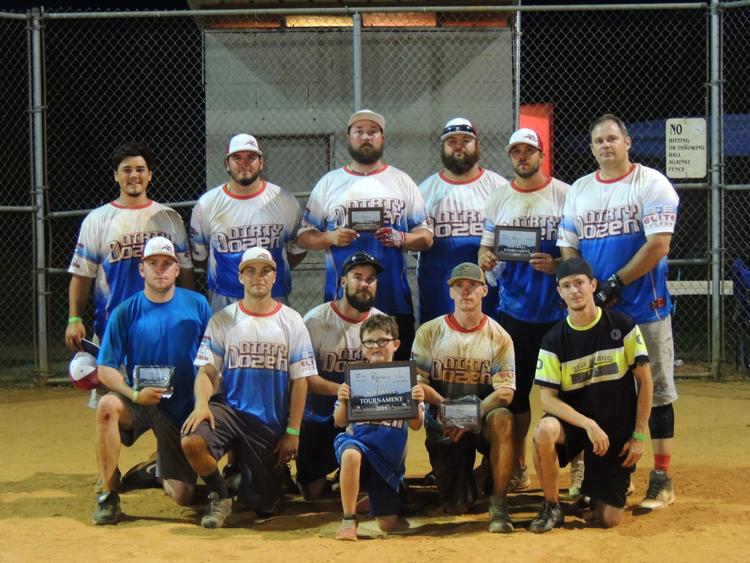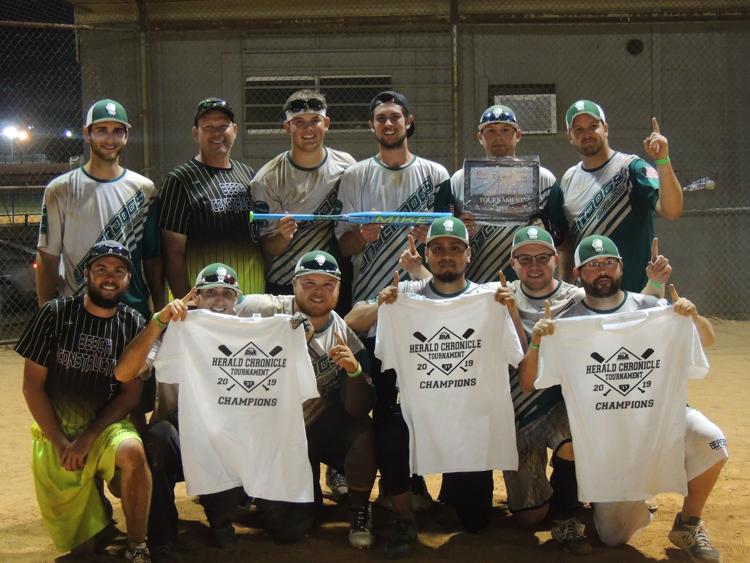 The 37th annual Herald Chronicle Softball Tournament ended at Winchester City Park Sunday with three more champions decided across various brackets.
The final day of the event featured 40 games across three divisions as the teams of the D-class, E-class and recreational brackets fought to claim the championship of their division.
The D-class championship was won by Caught Looking of Chattanooga. The members of Caught Looking went undefeated through their bracket and finished their run with a 15-1 win over Ligma in the final round.
The Dirty Dozen team claimed the top prize in the E-class bracket after fighting their way out of the bottom bracket. The Dirty Dozen beat the Backwoods Mafia by scores of 18-12 and 23-8 in the championship round to claim the title.
The final bracket to be decided was the one for the recreational division as the Underdogs of Murfreesboro rallied from the bottom bracket to beat Chaos in the championship round by scores of 14-4 and 23-17.
Steve Lovvorn, the state adult activity director for the Independent Sports Association, said the 2019 edition of the Herald Chronicle Softball Tournament operated well despite hosting more teams than ever before.
"It's been pretty smooth considering we had 71 teams which is an all-time record," Lovvorn said. "It's flowed pretty well together."
In addition to using the softball fields at Winchester City Park, the softball fields on College Street in Decherd were used to accommodate the increased number of teams.
The weather remained clear and sunny throughout the weekend which allowed the schedule to run without any sort of unexpected delays.
"It's been beautiful. It's about 10 degrees cooler than it was at this time last week and we've had a good breeze off the lake all weekend long," Lovvorn said.
Proceeds from the event benefitted the middle school and high school basketball teams of Huntland.
The players and parents involved with the team assisted with the event by managing parking gates and the concession stands to raise additional money. Volunteers from Huntland also assisted in keeping scorebooks for the duration of the tournament.
The funds raised will help each team pay for equipment, jerseys, camps and travel costs for the 2019-20 season.