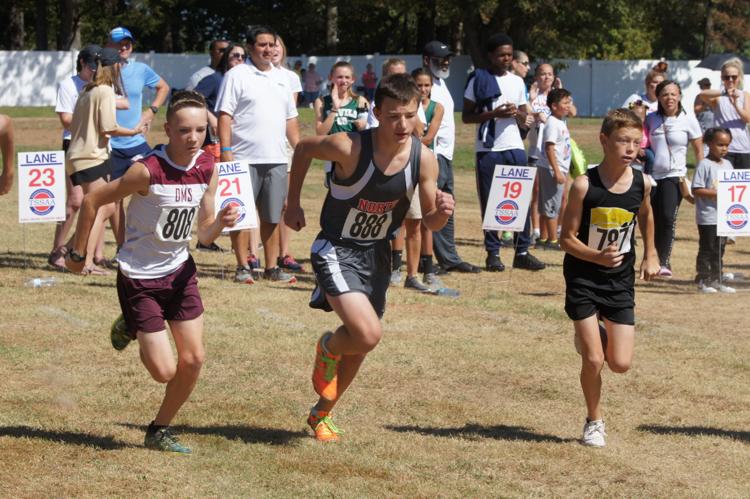 Cross country runners from North Middle School and South Middle School competed in the state championship meet on Saturday at the South Nine in Clarksville.
There were three South runners in the A Girls portion of the meet while Daniel Heath represented North in the AA Boys race.
The first event of the day would be the A Girls race which saw Catie Hanger, Catherine Money and Hannah Campbell representing the Lady Trojans.
Hanger finished with the best time of the three as she placed 44th in a field of 105 runners with a time of 14:51.
Money finished 73rd overall with a time of 15:48 while Campbell came in shortly after in 76th place with a time of 15:55.
All three improved their times from the sectional meet on Sept. 28 with Hanger seeing the greatest improvement. She decreased her time from one meet to the next by 1:33.
The top time in the A Girls race belonged to Lake Road's Olivia Underwood with a time of 12:33.
Heath was the lone North runner in action for the day and he would finish in 58th place for the AA Boys race in a field of 113 athletes.
Heath was able to finish the course with a time of 12:50 to place himself firmly in the middle of the field.
Will Skinner of Collierville Middle School finished with the top time in the AA Boys race as he completed the course with a mark of 10:59.
The state championship meet marked the end of the cross country season for North and South.