Leo Strong form familial bonds on softball diamond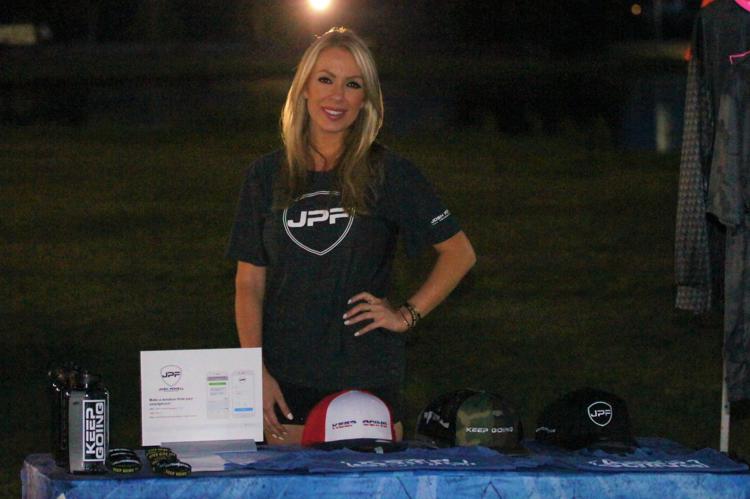 The Herald Chronicle Softball Tournament brought in players from all over the South this weekend with teams of many different backgrounds and experiences playing in Winchester.
Among the 71 teams that participated was Leo Strong, a group of players supporting a teammate who is battling a rare form of cancer while also representing the Josh Powell Foundation.
The JPF was founded in 2017 as a 501(c)(3) nonprofit in the memory of the eponymous Josh Powell, an Army veteran who passed away in 2016 after a two-year battle with synovial sarcoma, a rare form of cancer.
Fabi Powell, Josh's wife, founded the organization to honor his legacy and provide support to those going through similar medical battles.
"Our goal is to empower the minds of newly diagnosed sarcoma cancer patients so that they can face their battles with a positive mindset," Mrs. Powell said.
The motto of the JPF is "Keep Going" and the organization's goal is to make sure that patients do not lose hope in their battles against the diseases that they face.
One athlete whom the JPF has helped has been softball player Leo Cole, the namesake of the aforementioned Leo Strong team.
Cole was diagnosed with synovial sarcoma in November 2016 and was given a limited amount of time to live while also being told that he would never play softball again.
However, more than two years later he is still fighting and got to compete with his teammates in the Herald Chronicle Softball Tournament.
Cole said that Mrs. Powell has always been there for him during his bouts with sarcoma.
"From the beginning, she's always been the person that would have my back on anything with the medicine, doctor's appointments, everything," Cole said.
Cole and his teammates have competed in the Herald Chronicle Softball Tournament before, but this year they were officially sponsored by the JPF.
"That team gets out on the field every day and just lays their hearts out," Mrs. Powell said. "They don't let anything get in the way of doing what they love and, in turn, they have the opportunity to inspire so many people."
Cole said that he and his teammates are like a family with an incredibly tight bond between them.
"They mean the world to me. Our bond is crazy, but it's all love," Cole said. "It's a brotherhood. We aren't a team, we're all brothers."
Teammate Dennis Will echoed these sentiments and added that the wives and girlfriends that come out to support them increase the familial bonds even further.
"We're one big family over here. With the wives, the girlfriends and the kids that come with us, we're a huge family," Will said. "We're thankful and very grateful to play for Leo and to have him have the strength that he does each and every time to show up and play."
The players of Leo Strong were not able to bring home the championship in the recreational division this year, but they still did what they could to play for Cole and to raise awareness of the JPF.
Those interested in donating to the JPF or learning more about the organization can visit its Facebook page or visit www.joshpowellfoundation.org. The organization can also be reached by texting "JPF" to 41444.