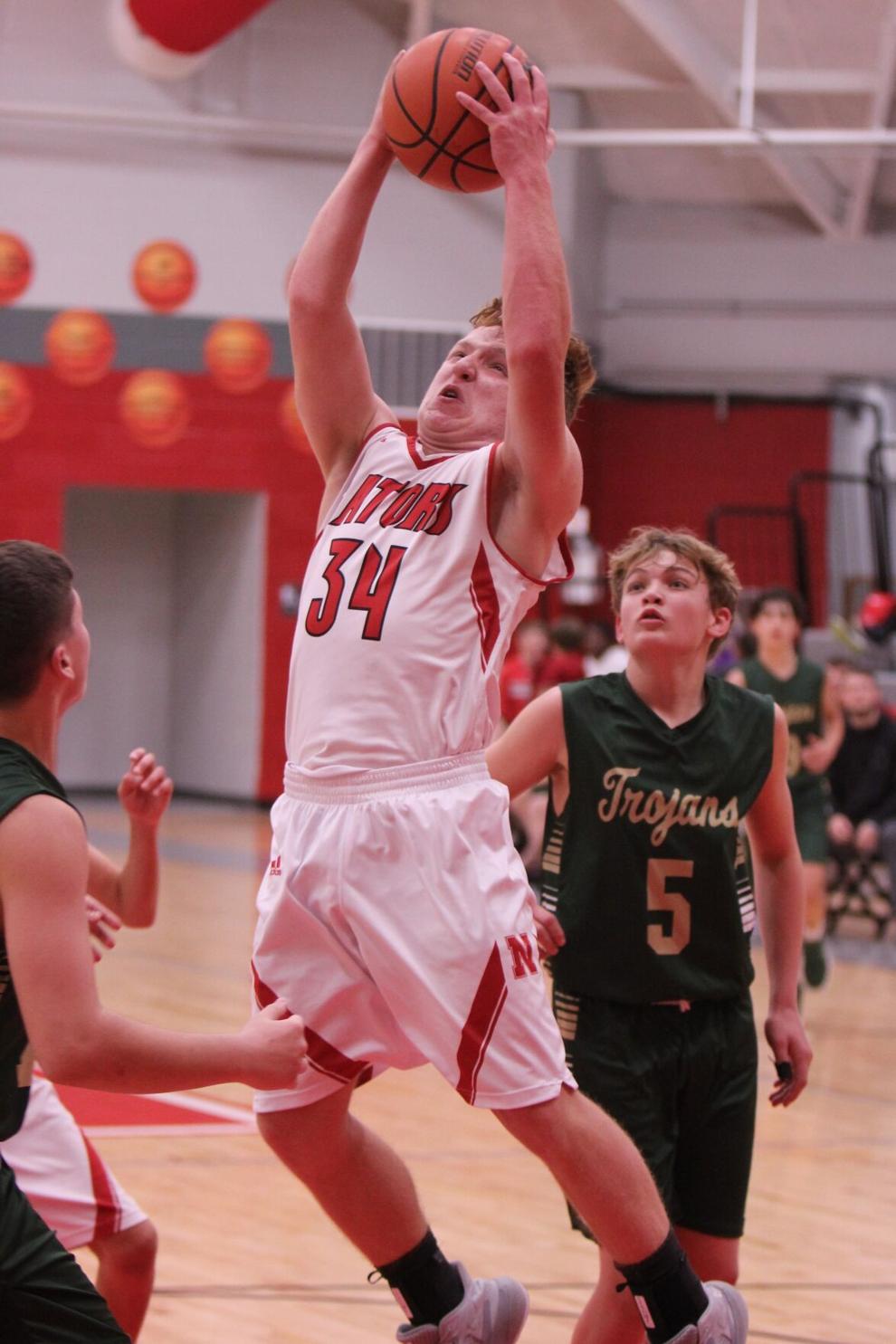 The South Trojans beat the North Gators 34-23 at North Middle School Thursday in the final game of the season for both teams.
The Trojans outscored the rival Gators in each quarter of the game as they slowly pulled away to get the victory.
The first quarter set the tone for the rest of the day with the Trojans holding a slight edge when the period ended.
They led 7-5 after one quarter.
The Trojans added another few points to their lead in the second quarter behind 3-pointers from Robbie Johnston and Patrick Pittenger. Aiden Kelley scored five of North's seven points in the second quarter.
The Trojans led 16-12 at halftime.
The third quarter would be more of the same as Johnston and Pittenger again hit 3-pointers to help push South's lead to seven points.
They led 25-18 going into the final period.
The Gators would not be able to make a comeback in the fourth quarter as the Trojans held on to win by 11 points.
Samuel Vincent led the Trojans with nine points for the game, followed by Johnston and Pittenger with eight points each.
Talon Abraham scored six points, Brandon Walker scored two and CJ Francis scored one.
Chandler Kile led the Gators with eight points for the game, followed by Kelley, Gavin Wise and Will Hyden with five points each.
With the win, the Trojans ended their season with a record of 3-8.
With the loss, the Gators closed out their year with a record of 0-11.