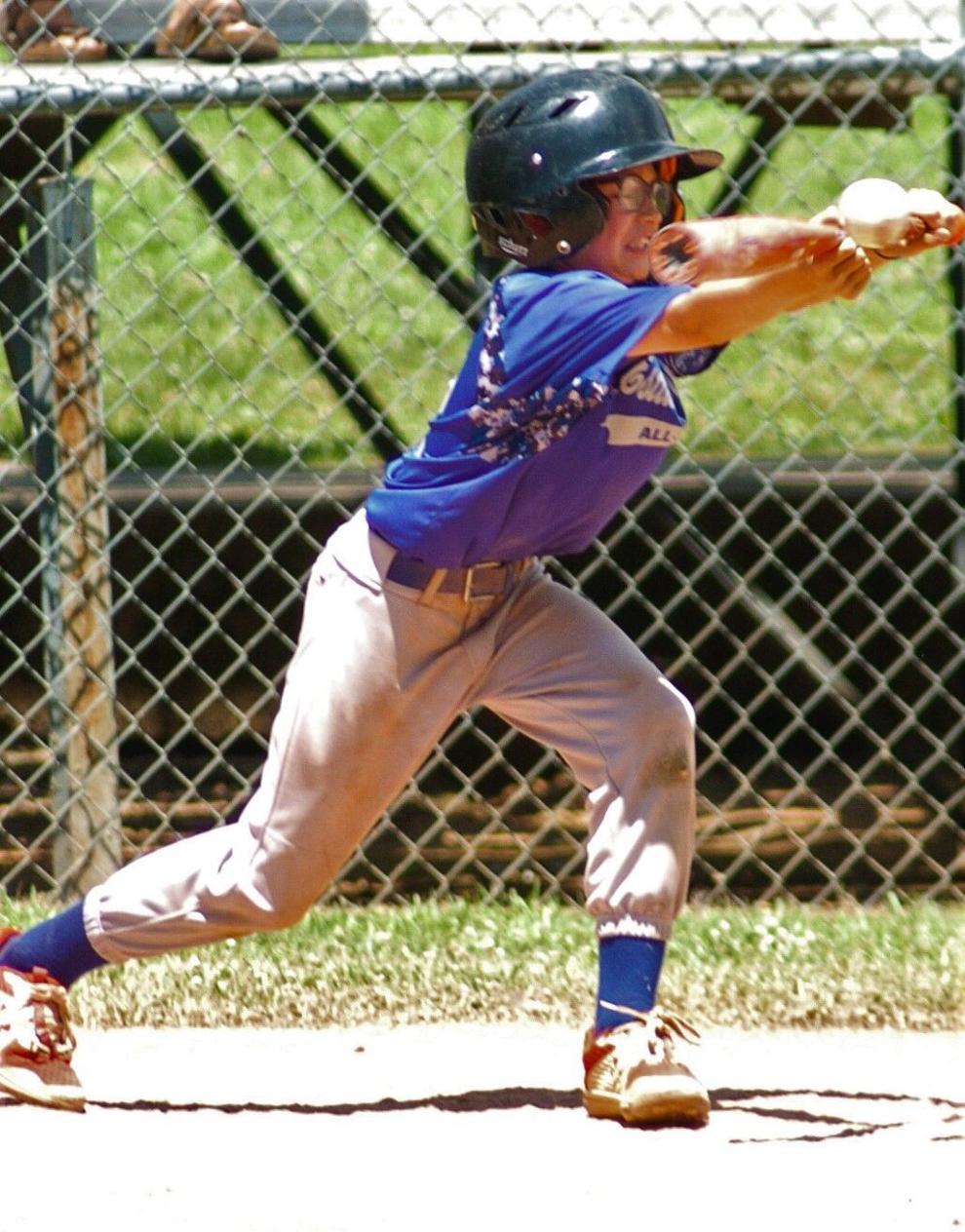 Little League All-Star action concluded for local athletes this past week with players from Winchester, Cowan and Estill Springs competing in tournaments in Winchester.
There were two tournaments held at the Winchester ball fields with 9-10-year-old athletes in one division and 11-12-year-old athletes in the other.
The athletes from Winchester and Cowan combined for a team in each division with Estill Springs competing as a unit and Tullahoma rounding out the field for both brackets.
The action started on June 18 with the Winchester/Cowan 11-12 team taking a 10-0 loss to Tullahoma in the first game of the double-elimination bracket.
Winchester/Cowan 9-10 endured a similar fate with Tullahoma picking up a 20-10 win to send Winchester/Cowan to the bottom bracket.
The Estill Springs teams began their tournament action on Saturday with both squads taking on Tullahoma in their respective brackets.
Both Estill Springs teams would be moved to the bottom bracket with Estill 11-12 taking an 8-1 loss while Estill 9-10 lost by a 19-12 margin.
The local teams would face off in elimination games later in the day on Saturday with spots in the championship round on the line.
Estill 11-12 bounced back from its loss earlier in the day with a 9-0 shutout victory over Winchester to set up a rematch with Tullahoma.
In the other bracket, Winchester/Cowan 9-10 scored early and often to beat Estill by a score of 14-3 and move on to the next round.
The first championship game to be played on Sunday would be the 11-12 final with Tullahoma scoring at least one run in every inning to beat Estill 11-12 by a score of 12-2. The loss put Estill as the runners-up in the bracket.
However, both brackets wouldn't end on Sunday as Winchester/Cowan 9-10 rallied from an early 5-0 deficit with the help of a seven-run fifth inning and got a 14-12 victory to force a winner-take-all game the following day.
Tullahoma wouldn't let the 9-10 championship slip away, however, as the Winchester/Cowan 9-10 players took a 22-3 loss in the final matchup to secure their place as the runners-up.
The members of the Winchester/Cowan 9-10 team included Cooper Knight, Conner Worley, Ty Worley, Luke Hyden, Lane Blevins, Ryder Greer, Wyatt Reed, Reece Stewart, Wendell Davis, Odeviyon Poe, Bryant Walker, Jayden Ingle and Maddon Liles.
The members of the Estill Springs 11-12 team included Issac Winton, Konnor Lively, Carson Lewis, Easton Walker, Levi Lindsey, Ethan Cochran, Jackson Carr, Hunter Davis, Tanner Drake, Gaige Dresback, Memphis Foster, Colton Rinkes, Mason Wiggs and Kingzli Wells.
The members of the Winchester/Cowan 11-12 team included Ayden Hodosi, Kayden Holiday, Luke Yarbrough, Deacon Liles, Bryce Waldow, Alex Hand, Payton McBay, Mason Isbell, David Saylor, Clayton Adams, Grayson Clark, Karley Swailes and Christian Ingle.
The members of the Estill Springs 9-10 team included Levi Carr, Cayden Roberts, Justice Tyler, Noah Wilkinson, Bentley Akers, Colton Cox, Grayson Ikard, Rylan Parvin, Eli Ragland, Jeremiah Reno, Keagan Stewart and Rhyslei Wells.